Export report based on Indian Customs contains a bill of entry and invoice filed along with item description, Quantity, Price and His code, etc. The report is projected and developed on a daily base. This will help you to sustain an idea on Indian export and export strategies and will also assist you to contrive your own schemes. Our Indian Custom Data is a systematic and consolidated report based on each and every bill entry and invoice. It holds in all export reports of Sea and Air Shipments coming to Indian Sea ports, CFS and ICDs.
Indian exports data Indian exporter name, Address, Telephone, Fax, Email, Contact person, his code, Shipment date, Product, Description, Quantity Unit, Price, Port of Destination, Foreign port.
Indian export customs data based on Indian ports we provide data of all ports of India. Indian ports cover data of all products being exported along the port. Information comprises information about the product like name, measure, unit, price and Indian exporter of the merchandise.
Indian Customs Import And Export Data | Trade Genius Pvt Ltd
Sample Data on Request
Submit this form below to get import or export sample data.
Take advantages with the Help of Our Export Import Products
Trade Genius Global provides Export Import data on the value and quantity of merchandise exported and imported between various countries and its trading partners. We are providing information about actual overseas importers and exporters, having the largest databases in terms of both the number of countries included in its database.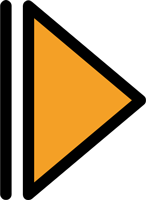 Search Import Export Data