Custom import data is usually compiled at each sea port by customs officials. They are provided to international traders through export import countries to facilitate more foreign trade and to ease local transactions. Users can also look up with past directories of custom import data and obtain various details like warehouse location, contacts of exporters, demand for specific products, etc. Import data released by export import companies also accompany detailed statistics of imports country-wise, product-wise and period -wise that give detailed insights into seasonal patterns and product demands. All these data will be stored in a central server of the customs department in electronic form.
Import export data is largely used by local traders to gain insights into international trade practices and demand. It helps them identify markets where there is demand for international products. Business deals for supply of such goods to local buyers can also be negotiated with the help of import export data.
Indian Import And Export Data | Trade Genius Pvt Ltd
Sample Data on Request
Submit this form below to get import or export sample data.
Take advantages with the Help of Our Export Import Products
Trade Genius Global provides Export Import data on the value and quantity of merchandise exported and imported between various countries and its trading partners. We are providing information about actual overseas importers and exporters, having the largest databases in terms of both the number of countries included in its database.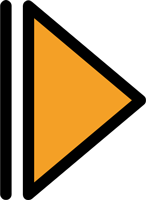 Search Import Export Data